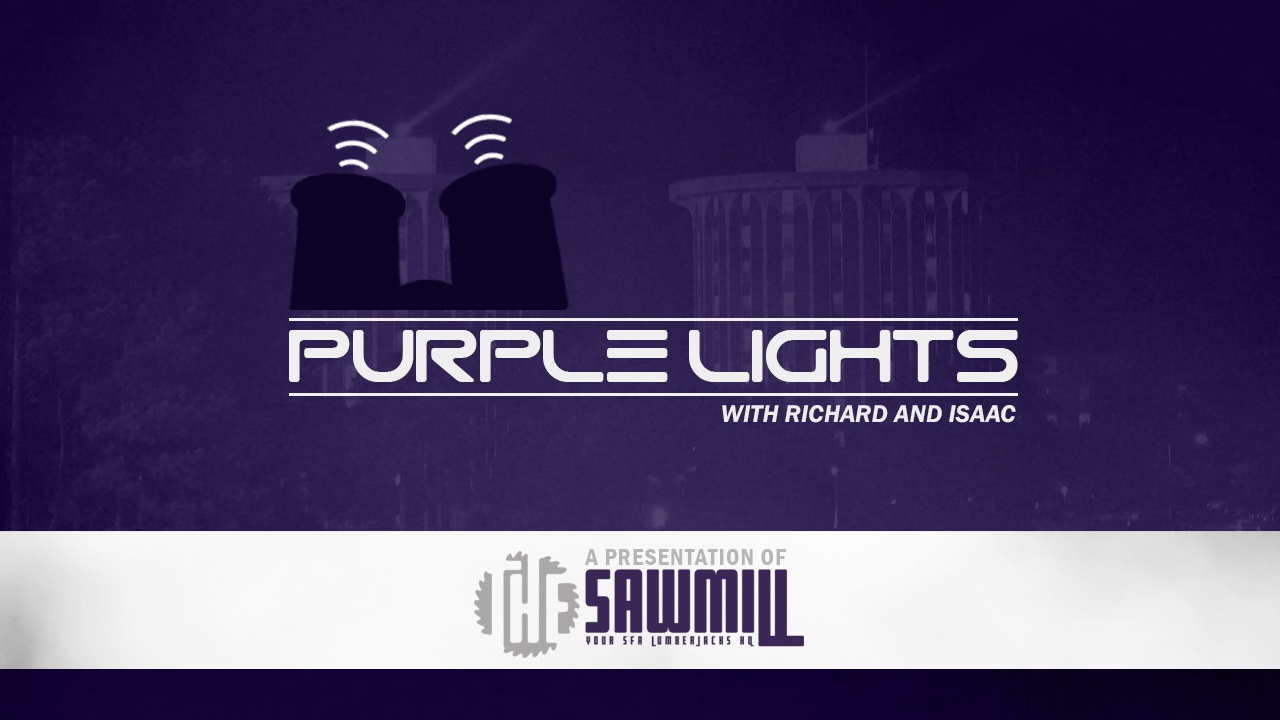 Stephen F. Austin Football
Talking McNeese and BOTPW - Purple Lights Podcast
---
Purple Lights is the only podcast dedicated to coverage of all things Stephen F. Austin Lumberjacks. With Richard Boyer and Isaac Niedrauer and a host of guests behind the microphones, our show is a must-listen for the most passionate of Lumberjacks.
SEASON II, EPISODE V - October 4th, 2018 -
The Lumberjacks enter the big rivalry game with just a single win after another messy road loss. Of course, this time it was to McNeese, potentially the best team in the conference. Where does that leave SFA as Sam Houston State looms? We discuss.
Click the links below to download, or listen to the episode right here on this page above.

| Click here to download |
Never miss the latest news from The Sawmill!
Join our free email list