SFA (6-3) vs. (RV) MEMPHIS (4-2)WHEN: NOV. 21 (SAT.) 11:00 A.M.WHERE: MEMPHIS, TENNESSEE (LIBERTY BOWL MEMORIAL STADIUM)TV: ESPN+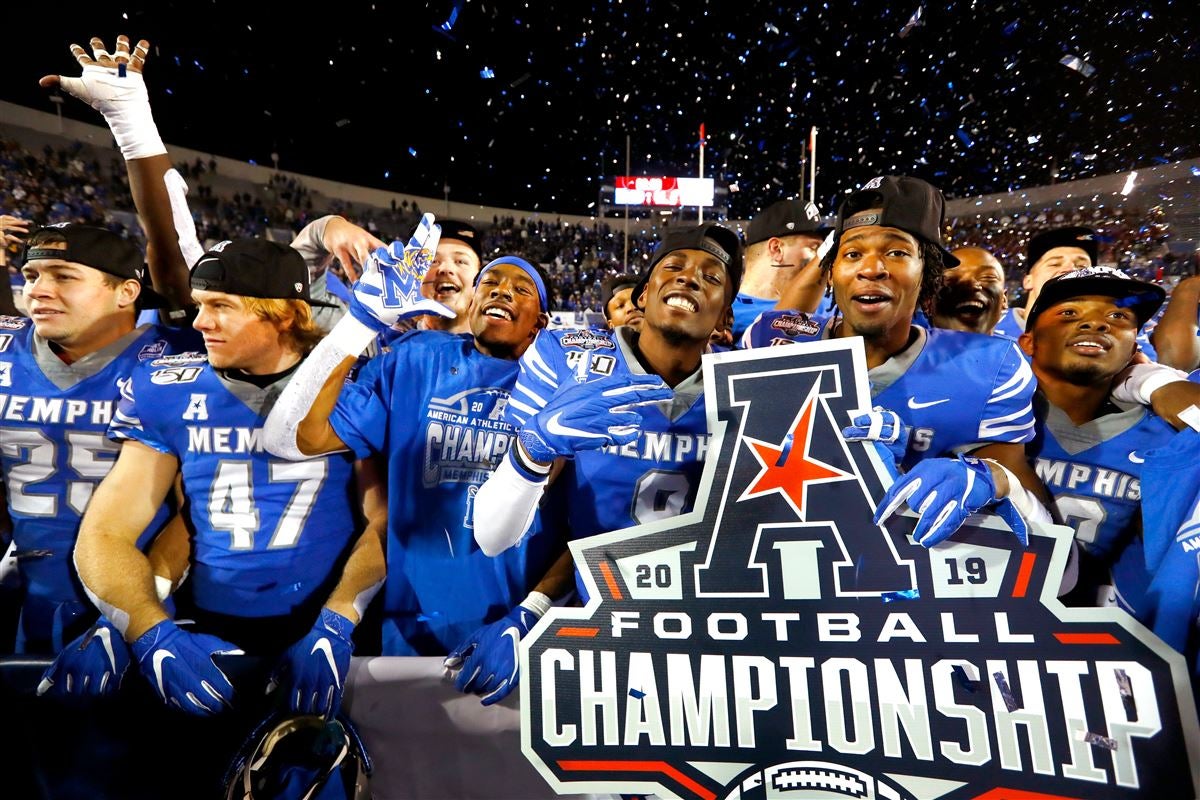 The Memphis Tigers, out of the American Conference, have been one of the up and coming football programs in the FBS.
Since the 2014 season the program has gone 61-25 (7-9 against ranked opponents) capped off by the best season in program history 2019.
During the 2019 season the Tigers climbed as high as #15 in the AP Poll with a 12-1 record, a crowning of the American Conference Championship, and an invitation to the Cotton Bowl Classic to face BIG10 powerhouse #10 Penn State. Then Head Coach
Mike Norvell
left for the head coaching job at Florida State before the bowl game.
The 2020 season was promising for Memphis starting the season off 1-0 with a #16 ranking with new Head Coach
Ryan Silverfield
at the helm for his first ever head coaching job. Silverfield has been on the Memphis coach staff for several seasons including the three straight seasons where the Tigers were crowned American Conference West Division Champions. Silverfield has coached on every level from high school to the NFL.
Now at 4-2 with one near loss at #19 SMU (27-30) and one blowout loss to #7 Cincinnati (10-49) the Tigers after several game cancellations will no doubt be hungry to get back on track starting with SFA.
Memphis is a perfect 4-0 at home (24-1 at home since 2017) and have not lost a home game since a one-point loss to #9 UCF (30-31) back in Oct of 2018.
The Tiger's offense averages 355 yards passing per game behind the arm of Arizona State Senior transfer QB
Brady White
6-3; 210, the 2019 Johnny United Golden Arm and Manning Award Finalist at ASU. In his career at ASU White completed 515 passes for 7,310 yards and 59 TDs. For 2020 White has completed 155 passes for 2,128 yards and 22 TDs with a 61% completion rate. In his last contest against South Florida, White completed 30 passes for 437 yards and 4 TDs. His season high came at home against UCF completing 34 passes for 486 yards and 6 TDs.
White's favorite target is junior wideout #4
Calvin Austin III
5-9; 162 GP:6;REC:36;YDS:647;TD:7 and senior TE #5
Sean Dykes
6-2; 224 GP:6;REC:32;YDS:435;TD:6.
The rushing attack is led by sophomore RB #2
Rodrigues Clark
107 carries for 476 yards, 1 TD (4.4 average)
To say the offense is a high powered one is an understatement as the Tigers average 509 yards of offense a game at 6.3 yards per play and over 33 points.
But they do struggle on the other side of the ball on defense giving up 519 yards per game and 6.6 yards per play, so basically, the Tigers have to outscore their opponents to win.
The defense is led by senior DL #1
O'Bryan Goodson
6-1; 300 GP:6;TKL:23;TFL:8.0;SCK:4.0;FF:2;FR:1;QBH:1 Sophomore DB #15
Quindell Johnson
6-1; 195 GP:6;TKL:46;TFL:1.5;BU:4;FR:1FF:1 and senior DB: #32
Jacobi Francis
5-11; 193 GP:5;TKL:20;TFL:2.0;INT:2;BU:4
This has been a season to remember, a long time in the waiting for loyal SFA fans, who have for many years, with high hopes, endured many let downs and disappointments when it came to SFA football.
Yes, it will need to be all hands-on deck and a perfect game for the Lumberjacks to have any chance of extending their winning streak to 7, but regardless of the outcome on Saturday this program has people taking notice, that the corner has been turned, and from here on out it will be full steam ahead in 2021.
Axe'Em