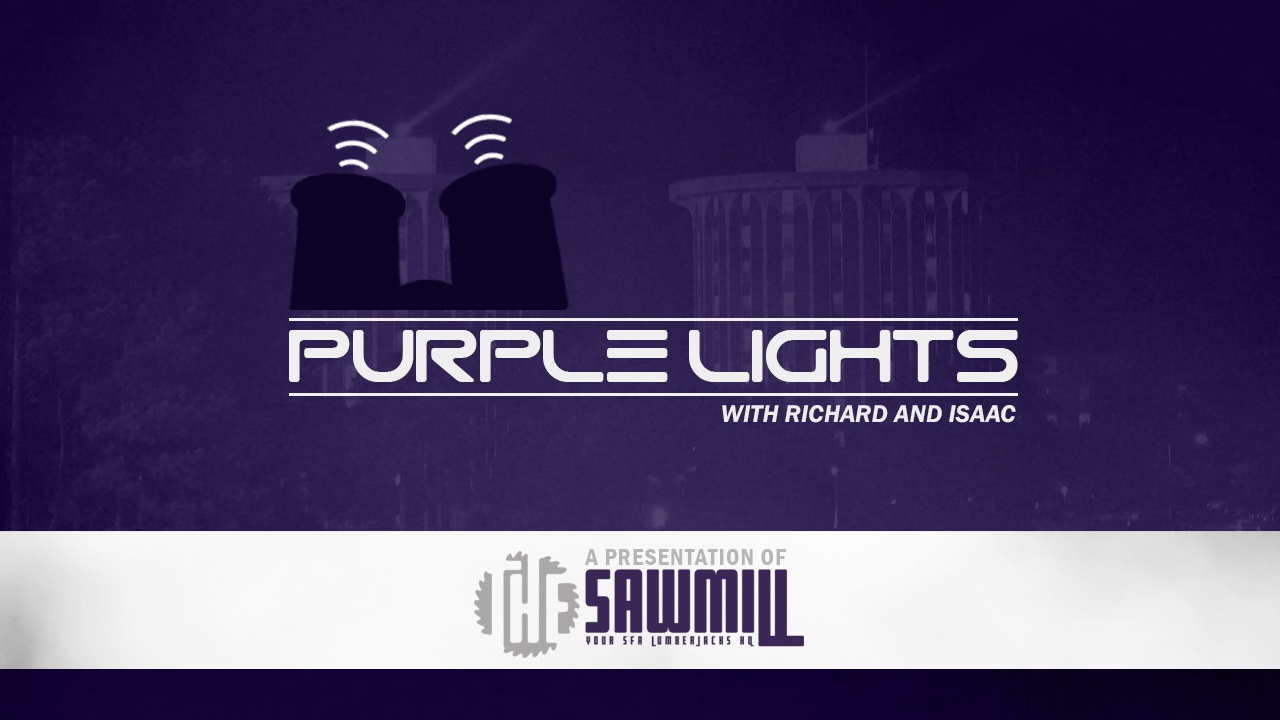 Stephen F. Austin Football
An SFA winning streak is underway - Purple Lights Podcast
---
Purple Lights is the only podcast dedicated to coverage of all things Stephen F. Austin Lumberjacks. With Richard Boyer and Isaac Niedrauer behind the microphones and with Mark Friedman (of Dallas-Ft. Worth sports talk fame) in the FreidoNation studio, our show is a must-listen for the most passionate of Lumberjacks. Be sure to subscribe to our iTunes page (click here), or download each episode right here from our website.
EPISODE XXV - October 30th, 2017 -
Stephen F. Austin rolled over Lamar in Beaumont to win their second-straight as they hit the season's bye week. Our crew discusses the Southland Conference playoff picture, and previews the week ahead without football.
NOTE: Apologies for the quality this week. With Freido in Dallas, Richard in Washington D.C. and Isaac in Nacogdoches, we had to do some things by phone this time.
Click the links below to subscribe, download, or listen to the episode right here on this page above.

Subscribe on iTunes | Click here to download
Never miss the latest news from The Sawmill!
Join our free email list