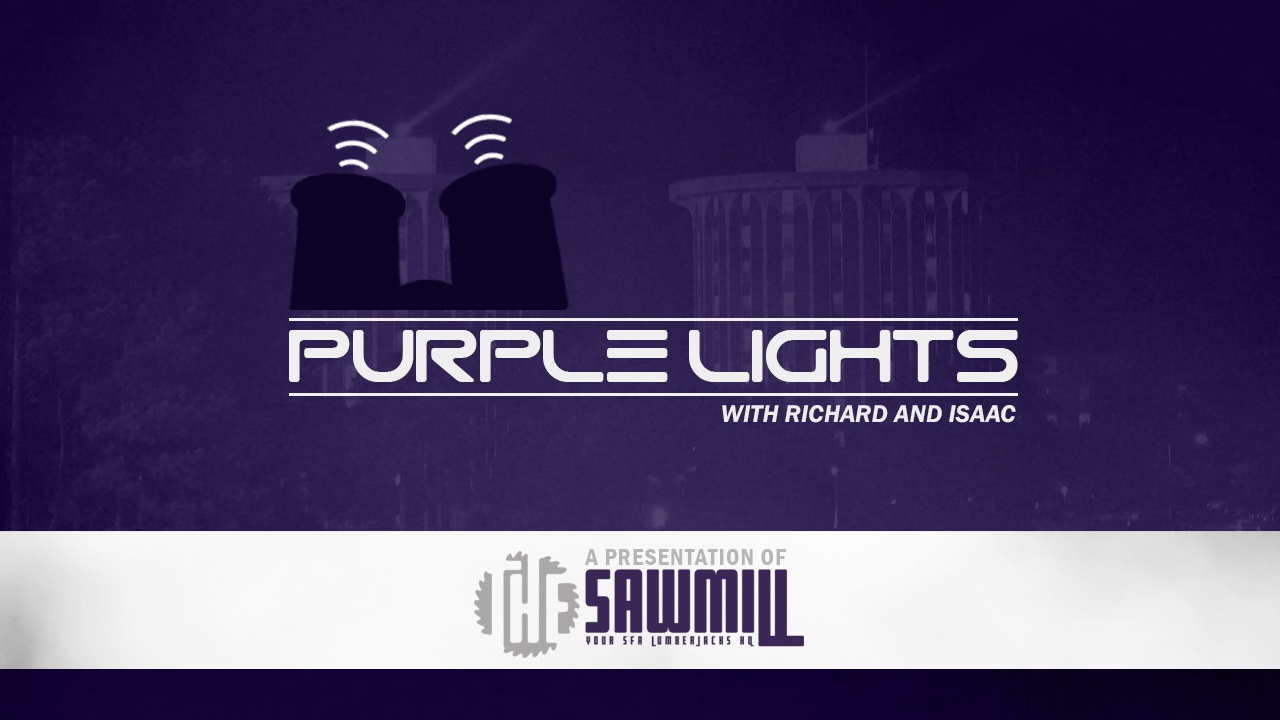 Stephen F. Austin Football
Purple Lights Podcast - Wrapping up the spring season - June 5th
---
Purple Lights is the only podcast dedicated to coverage of all things Stephen F. Austin Lumberjacks. With Richard Boyer and Isaac Niedrauer behind the microphones and with Mark Friedman (of Dallas-Ft. Worth sports talk fame) in the FreidoNation studio, our show is a must-listen for the most passionate of Lumberjacks. Be sure to subscribe to our iTunes page (click here), or download each episode right here from our website.
EPISODE XI - June 5th, 2017 -

Stephen F. Austin enters a long summer, Commissioner's Cup in hand, but after a disappointing ending to a promising baseball season. The Purple Lights crew talks about that and more, plus football now sans-Loren Easly, basketball recruiting and the latest on the Dwight Coleby saga, and a special live version of Purple Lights coming up in a couple weeks.
Be sure to follow us on Twitter (
@SFASawmill
) and send us any questions you'd like answered during our next episode.
Click Here for iTunes
|
Click here to download
| Or listen below:
Never miss the latest news from The Sawmill!
Join our free email list