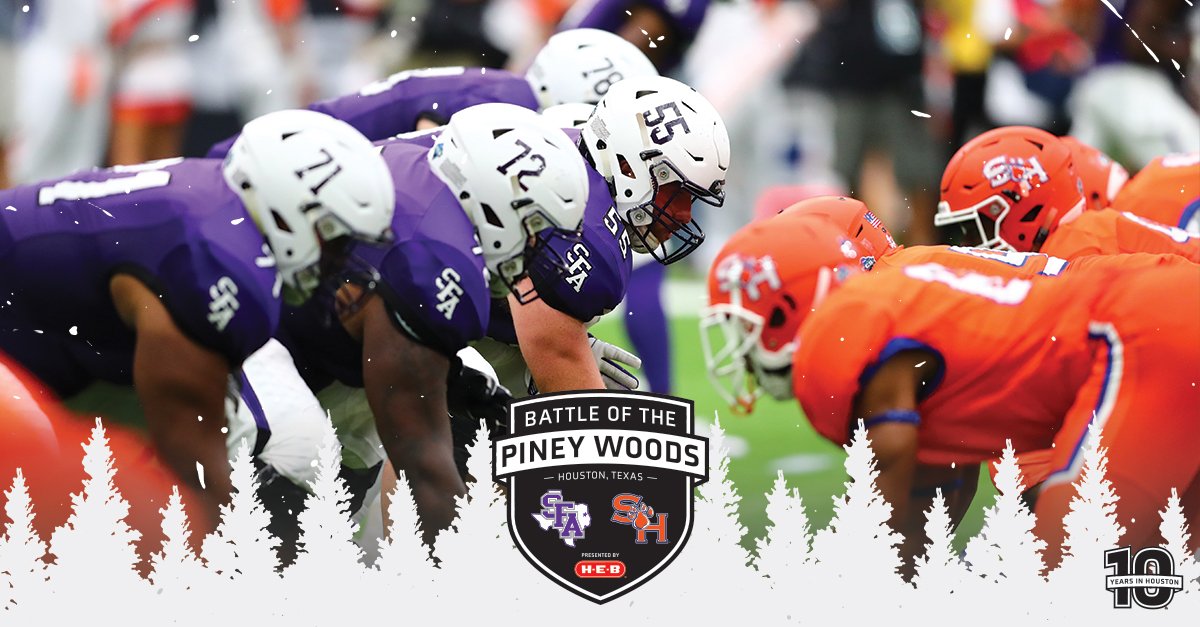 SFA (1-1; 1-4) vs. SAM HOUSTON STATE (2-0; 3-2)WHEN: OCT. 5 (SAT) 3:00 P.M.WHERE: HOUSTON, TEXAS (NRG STADIUM)TV: ESPN+
Spirits are high with SFA coming off their first win of the 2019 season over Lamar, snapping a 7-game losing streak in the process.
The Lumberjacks will now turn their attention towards breaking another losing streak; you know that 8 -game losing one to their bitter rival the Bearkats of Sam Houston State (evil music) in the 94th edition of the Battle of the Piney Woods.
SFA will have their hands full against an offense that averages 41 points a game and a defense that only gives up 17.
The QB duo of
Ty Brock
or
Eric Schmid
has combined for 115 completions 1,596 yards and 12 TD/8 INT with their favorite targets WR
Nathan Stewart
and
Dee Bowens
together who have recorded 50 catches for 767 yards and 7 TDs.
No secret Sam Houston State has dominated this series since the year 2000, winning 16 of 19.
The Lumberjacks having appeared to have turn a corner as a team 5 games into the season, no doubt look forward to the challenge.
AXE'EM