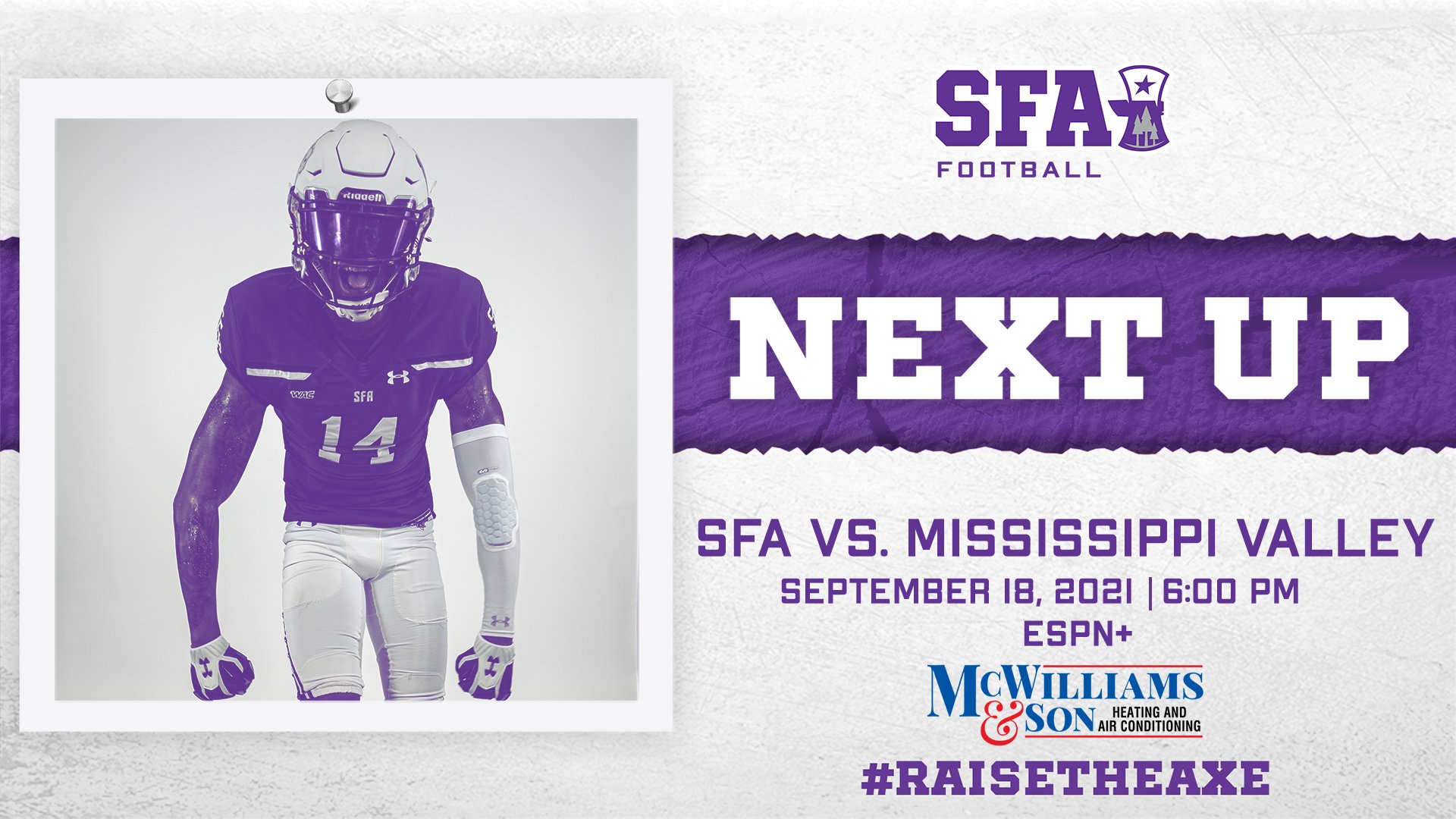 (RV) STEPHEN F. AUSTIN STATE (1-1; 1-0) VS. MISSISSIPPI VALLEY STATE (0-1)WHEN: SEPT. 18 (SAT.) 6:00 P.M.WHERE: NACOGDOCHES, TEXAS (HOMER BRYCE STADIUM) TV: ESPN+RADIO: Q107.7FAMILY WEEKEND!
I'm afraid there is not much to say about this match-up against the Delta Devils of Mississippi Valley State, a SWAC program that has not had a winning season in over a decade.
Third year head coach
Vincent Dancy
is 3-19; 2-12 in his time in Itta Bena, Mississippi and comes to Nac on the heals of a 35-0 defeat at the hands of the Riders of Murray State where MVSU was held to 162 total yards for the game (63 passing and 99 rushing) just 3.1 yards per play in 52 plays.
The Delta Devils are 0-18 on the road dating back to the 2017 season. Their last win on the road was at Arkansas Pine Pluff in Oct of 2017 winning 38-31.
Look for several young Lumberjacks to see time in this one and others to have time to heal.
Axe'Em