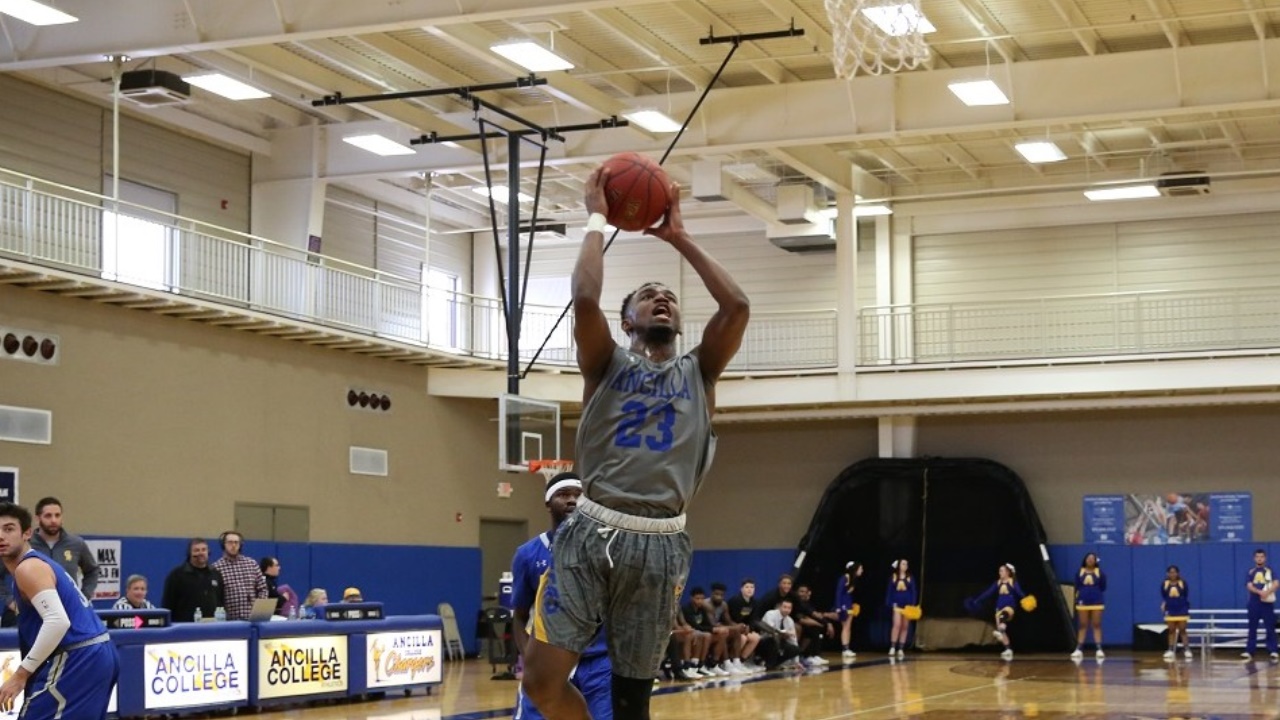 Photo by Ancilla College
Stephen F. Austin Basketball Recruiting
JUCO star Tyler Chisom wants to win a championship at SFA
---
Why Stephen F. Austin?
That's the question many young basketball players have pondered over the past several years as the relentless staff of head coach Kyle Keller have repeatedly swung for the fences on the recruiting trail.
That the Lumberjacks continue to watch high caliber prospects take a gamble on the Piney Woods of East Texas, highly regarded if not under-the-radar Ancilla (JUCO) hooper Tyler Chisom becoming the latest with a verbal commitment last week, would indicate Keller's staff has a compelling answer to that question.
With Chisom, ambitions that rival the likes of five-star recruits and all, SFA represented more than just a chance to chase a ticket to the Big Dance. The history of winning, an uncommon following for a rural mid-major, a crucial roster opening at the right position—all great reasons for Chisom to be a Lumberjack—and still, not the reason.
In fact, many with his confidence, an electric scorer and a ceiling not totally unlike senior Shannon Bogues, would be using a sophomore campaign at the Junior College level to chase a bid to a so-called "high-major." After all, what is the 6-foot-4 guard from Chicago's collegiate goal as a player?
"I want to win a championship," he says, matter-of-factly.
A Southland Conference championship, right?
"No," he fires back. "An NCAA championship."
If Chisom is to be taken at his word, the Lumberjacks have never before achieved his lofty ambitions and changing that, objectively, as is the case for most mid-major programs, is a proverbial longshot.
But although that may be the ultimate dream, and surely one Keller fully supports, Chisom, and presumably other prospects before him, made a choice to play in Nacogdoches for another reason: the people.
There are some good basketball minds inside the walls of William R. Johnson Coliseum but that's not what makes the Lumberjacks stand out. All Division I programs have good, even great, technical experts on their staff.
SFA definitely has that too, in assistants Jeremy Cox and Wade Mason, but there's something more, at least as Chisom sees it: they connect with recruits on a human level in a staunchly uncommon way.
"They talk to you just like a father would," Chisom says of his experience getting to know the staff at SFA. "And it's not even about basketball. It's about 'how are you doing, how can I help you get to where you want to be?'"
When talking to recruits, there are certain buzz words you grow to tune out. "Family" and "home" are, indubitably, king of all. And yet, as Chisom used both cliches in a single sentance, his sincerity, and a tinge of emotion, managed to show through.
"It's home," he explains. "Nacogdoches is home. Stephen F. Austin is a family and I wanted to be part of it."
Outside of the SFA circles, Tyler Chisom's announcement may not have made a lot of national buzz—that's telling in it's own way. The same commitment in four months definitely could have and Cox and Keller were able to give a talent like Chisom the confidence to make his commitment before a stock explosion.
And coming off a season of 15 points, seven rebounds and three assists per game as a true freshman, the chances of that happening in the upcoming sophomore season are high.
It won't matter. Because Tyler Chisom is a Lumberjack and he, like many more, answered the ultimate recruiting question.
Why Stephen F. Austin?
Well, why not?
Never miss the latest news from The Sawmill!
Join our free email list