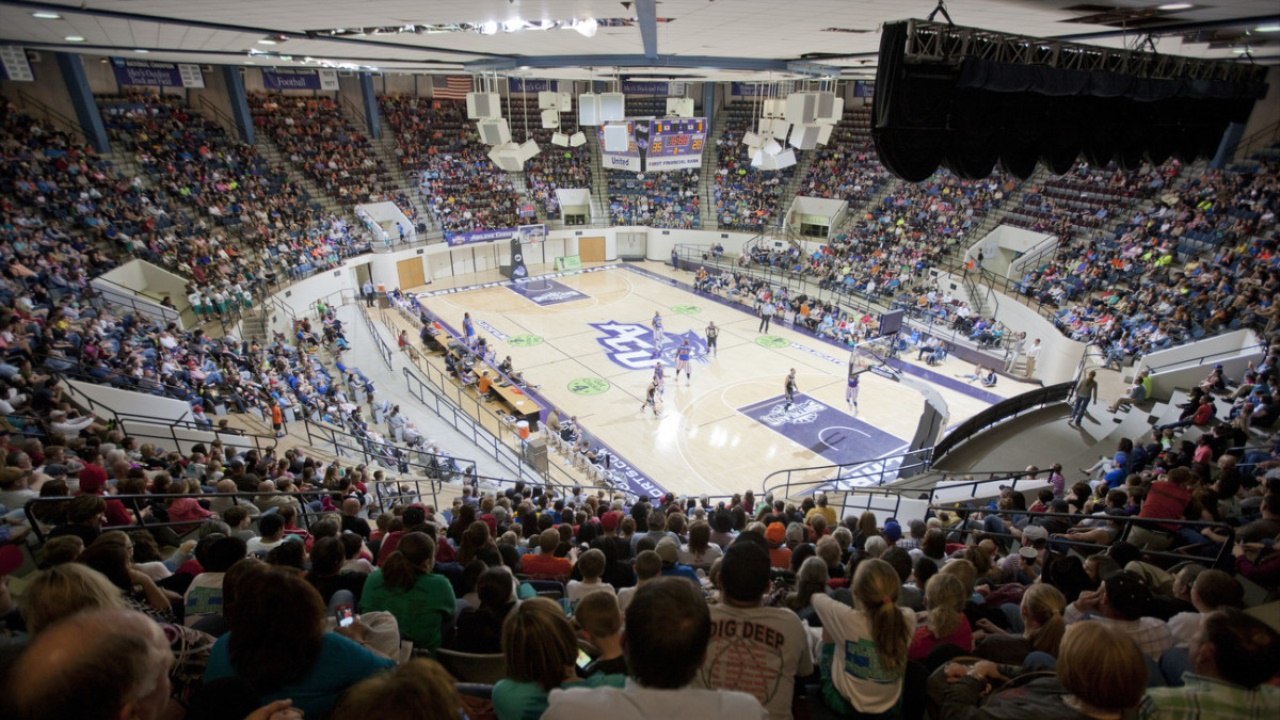 Photo by College Court Report
Stephen F. Austin Women's Basketball
Ladyjacks begin two-game road trip at Abilene to finish regular season
---
The Ladyjacks will get back on the road to visit Abilene Christian on Wednesday, looking to gain some momentum back before the start of the Southland Conference Tournament in Katy.
"You've got to put that one behind you," says head coach Mark Kellogg on Saturday's disheartening home loss against Lamar. SFA (22-5, 14-2) will be faced with the Wildcats from ACU (15-11, 9-7) for the second time this season.
Never miss the latest news from The Sawmill!
Join our free email list