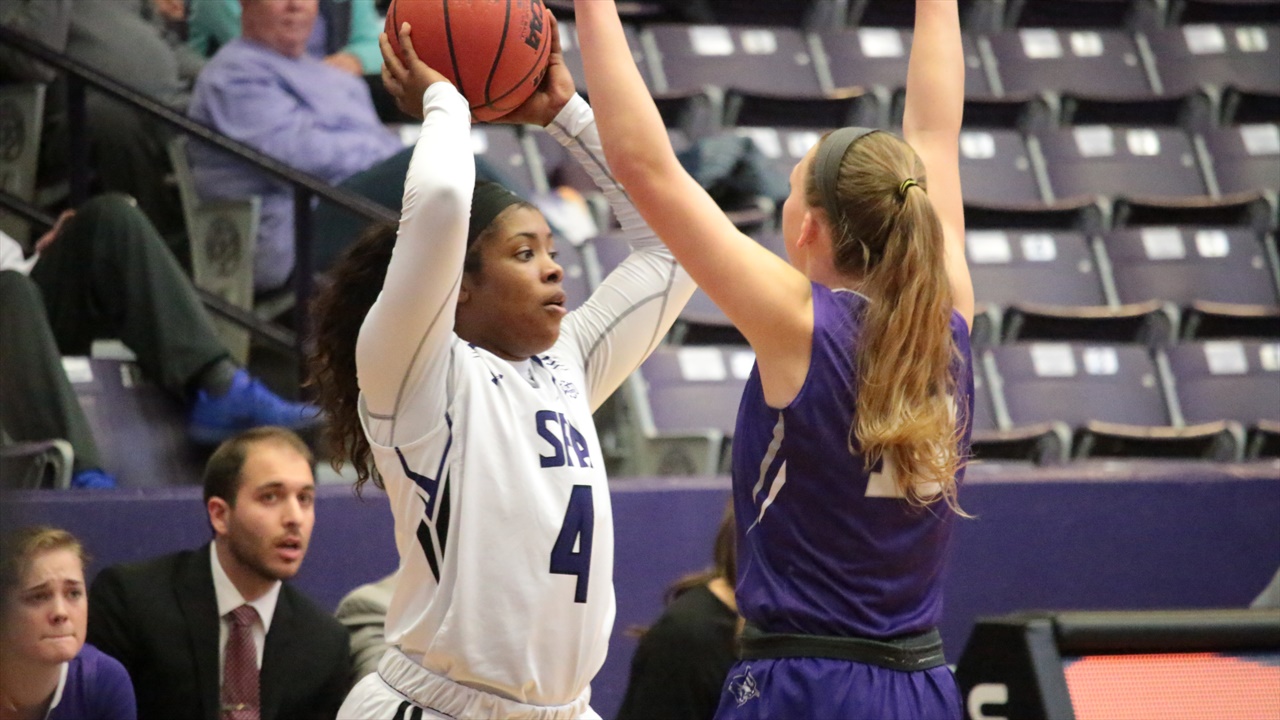 Photo by Isaac Niedrauer, The Sawmill
Stephen F. Austin Women's Basketball
Ladyjacks close regular season with meaningful, meaningless game in Huntsville
---
The Ladyjacks will finish out their regular season with a matchup against their oldest rivals, Sam Houston State. The Bearkats, mired in a dismal season, won't have a chance to extend their campaign no matter what happens. Stephen F. Austin, locked into the #2 seed in the Southland Conference Tournament next week, can't change their standing either.
But no Battle of the Piney Woods meeting lacks meaning, despite two programs on opposite ends of the spectrum.
Never miss the latest news from The Sawmill!
Join our free email list