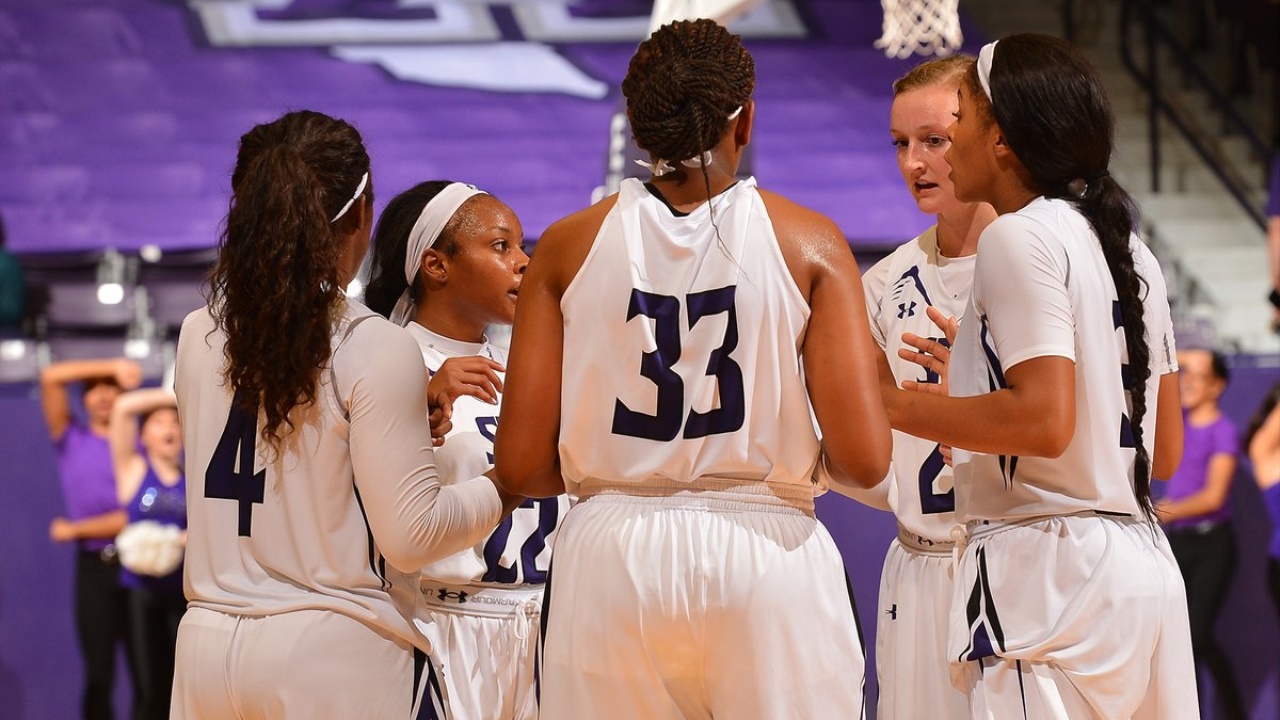 Photo by Hardy Meredith, SFA Athletics
Ladyjacks' offense takes off in second half, tops Cowgirls 73-58
---
In a battle of two very different halves, the Stephen F. Austin Ladyjacks topped the McNeese State Cowgirls 73-58 amongst a combined 37 personal fouls.
McNeese (10-12, 6-5) came to William R. Johnson Coliseum Wednesday evening ready to play and held the home team to 23 points in the first half. With the Cowgirls keeping them on their toes with their early offensive rebounding, the Ladyjacks shot a paltry 8-of-24 from the field.
Stephen F. Austin did not lead at all until four minutes into the second half. "We weren't as active, we weren't on the floor first," head coach Mark Kellogg said of the sluggish first half. "But we defended well enough to stay in it."
Caitlin Davis ended the night with a season-high four steals but was held to two-for-eight field goals. The leading-scorer for the Cowgirls only marked nine points in the matchup while three of McNeese's players (Jones, Carswell, Sheppard) ended the night in double-digit scoring.
Every McNeese player recorded at least one personal foul in the matchup. Davis and Mercedes Rogers ended the night with four fouls, giving the Ladyjacks 27 shots from the free throw line. SFA's 20-made free throws topped the Cowgirls' (12-of-15) trips to the line, including a handful on controversial calls.
The Ladyjacks came back for the second half fired up and their offense came to life. Going on a 13-0 run early in the third, the Ladyjacks erased the three-point halftime deficit and held onto their new lead for the remainder of the 50-point half. "We finally got some rhythm," Kellogg said, "it took us a while to get going tonight."
Taylor Jackson had a night with her second consecutive 20 point game which included another season-high performance of seven-made field goals from her 12 attempts. "I'm trying to step up," Jackson said. "I'm willing to do whatever to get my team rolling so we can make it [to the tournament]."
SFA (18-4, 10-1) had some huge three-point shots once they entered the second half
To continue reading, you must be a The Sawmill Premium subscriber.
See Subscription Benefits
Trial only available to users who have never subscribed or participated in a previous trial.