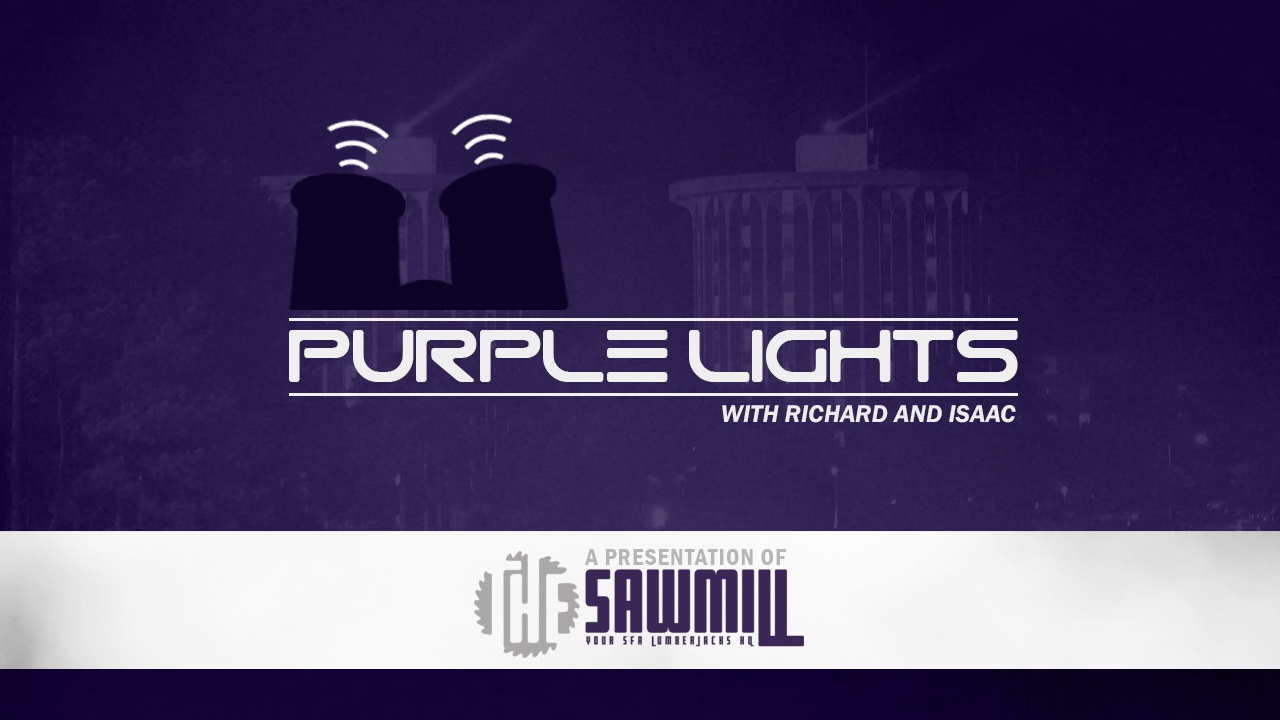 Stephen F. Austin Basketball
SFA's Kyle Keller on the record - Purple Lights Podcast
---
Purple Lights is the only podcast dedicated to coverage of all things Stephen F. Austin Lumberjacks. With Richard Boyer and Isaac Niedrauer behind the microphones and with Mark Friedman (of Dallas-Ft. Worth sports talk fame) in the FreidoNation studio, our show is a must-listen for the most passionate of Lumberjacks. Be sure to subscribe to our iTunes page (click here), or download each episode right here from our website.
EPISODE XXVI - November 6th, 2017 -
Stephen F. Austin fell in the soccer title game this weekend but volleyball looks poised to clinch a conference championship. The crew discusses and visits with head coach of Lumberjacks basketball Kyle Keller as his team prepares to open the season at Longwood in Farmville, Virginia later this week.
What is the standard of success for this season in SFA basketball? How good can this team be? We find out from the horse's mouth this week on Purple Lights.
Click the links below to subscribe, download, or listen to the episode right here on this page above.

Subscribe on iTunes | Click here to download
Never miss the latest news from The Sawmill!
Join our free email list