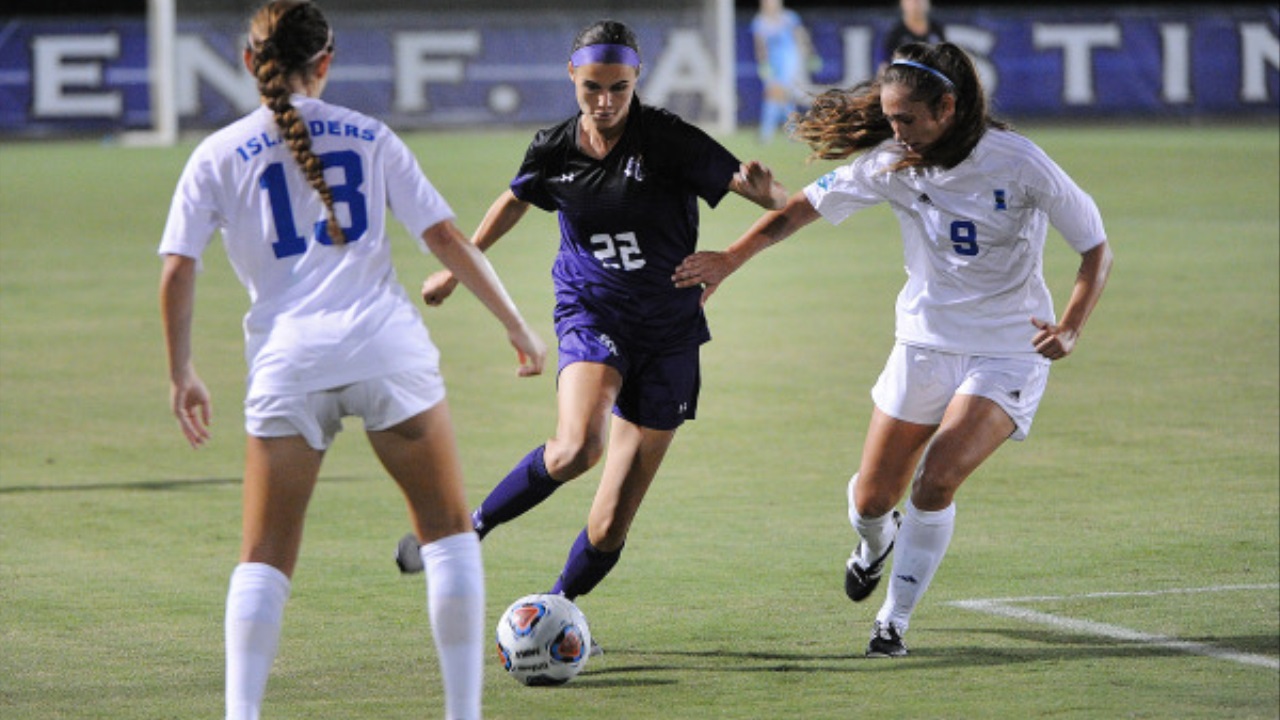 Photo by SFA Athletics
Stephen F. Austin Soccer
SLC Soccer Coaches: More tournament teams, no bye for top seeds
---
Remember that time that the best soccer team in the Southland Conference represented the thirteen member-institutions in the NCAA Tournament?
It's been awhile. Actually, it's only happened four times ever in the 19 seasons since the Southland Conference first started sponsoring soccer.
Unfortunately, when a couple teams have hogged all the regular season championships over the past six seasons (SFA in 2011, 2012, 2013, 2014, 2015, UCA in 2016), the voting majority consists of coaches who have never won a title over the lengthy part of the season.
SFA Athletics
Some would argue that the logic of even having a conference tournament in a one-bid league like the Southland is flawed. At the end of the day, it is simply a mechanism that typically prevents the best team from representing the league in NCAA play.
But if you were hoping that coaches finally agreed the conference needs to value the regular season more, you'll be disappointed. In fact, they've taken it the opposite direction.
In a vote last week, Southland Conference coaches recommended that, with recent postseason eligibility of Incarnate Word and Abilene Christian, the tournament field should be expanded from its current six teams to eight. In addition, the coaches recommended that the first-round bye previously enjoyed by the top two seeds be eliminated.
This essentially means that aside from seed-based tournament brackets, the regular season result will mean literally nothing in postseason play. The fast-paced nature of the SLC tournament has already proven over history to rarely favor the best team, even when they had one-fewer game to play.
It's unfortunate for a league that has had some excellent soccer teams the last few seasons capable of making noise in the NCAA Tournament. They rarely get that opportunity and it isn't unlikely that we will see the trend continue if these recommendations are enacted.
A final decision still pending approval by the Southland Conference advisory council. If passed, it will go into effect this coming season.
Never miss the latest news from The Sawmill!
Join our free email list