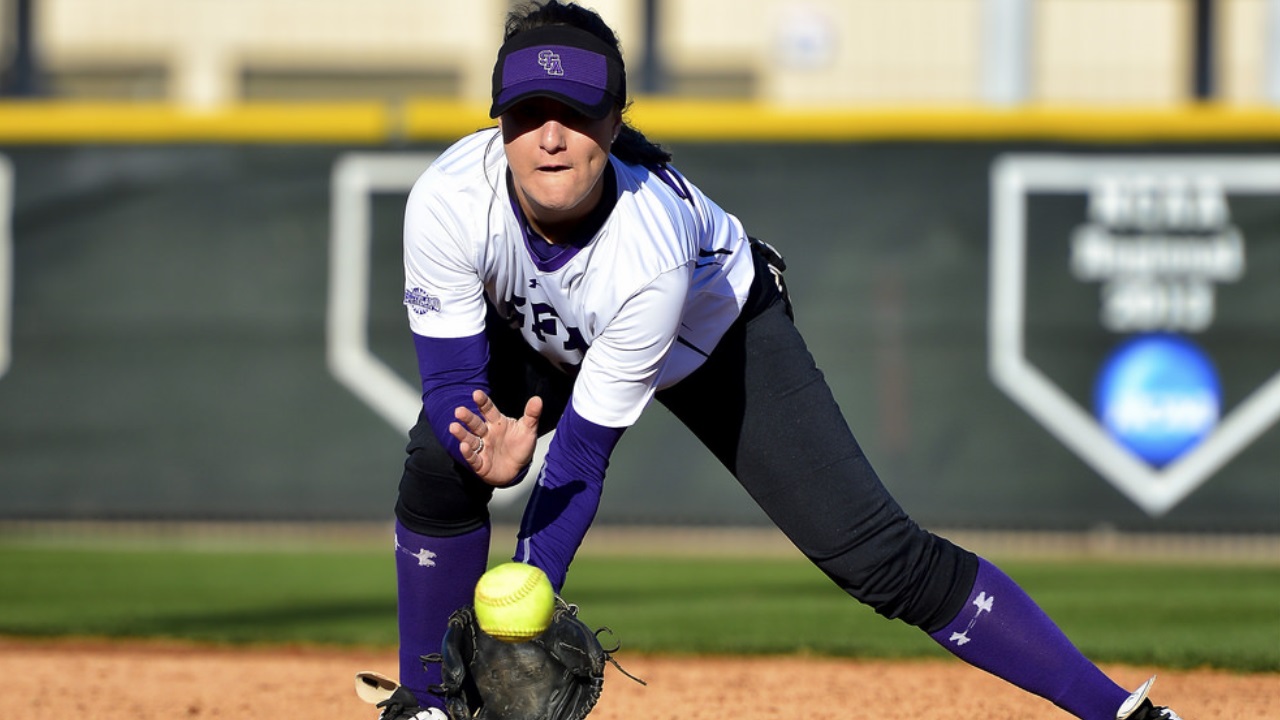 Photo by Jim Hilton Photography
Stephen F. Austin Softball
New SFA softball coach has Ladyjacks believing
---
College softball is finally in full swing once again and Stephen F. Austin Ladyjacks fans may have a little extra something to look forward to. The 2017 installation of this team, under DI rookie head coach Nicole Dickson, is driven largely by senior leadership - a winning formula in most collegiate sports.
There are excellent teams in the Southland Conference and SFA opens as far from favorite. But the former Tyler Junior College coach has no intention of waiting for that perception to change. "The goal is to get a ring," she told The Sawmill. "Everyone has been working together and meshing really well. We have a lot of talent this year and a lot of depth."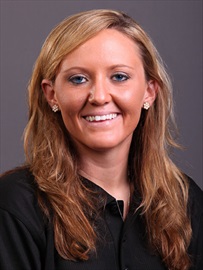 Tyler Junior College Athletics
Seniors Lora Blackwell, Courtney Chambers, Taylor Vick, and Brittany Lewis certainly lead that bunch. But there is young talent too. It's a group Dickson has set on improving the .500 conference record from a year ago, immediately. Although McNeese, the preseason powerhouse and undisputed favorite in the Southland Conference, is garnishing well-earned attention, the women of the SFA softball team, picked seventh in both polls, are relishing their underdog status.
So far? Their strength seems to be in pitching. "We have four girls in the circle that can go the distance if we ask them to," said Dickson. "That's a great asset in the game of softball but the bats have to match the play on the mound." That last point, unfortunately, was the Ladyjacks' undoing in the first tournament of the season. Playing at Mississippi State, SFA had a 2.59 ERA from the mound, great by most standards, but returned home winless. Preseason All-SLC picks Brittany Lewis (first team), who has an eye for the SFA record books, and junior catcher Taylor Fraccastoro (second team) will be counted on to get the hitting on track early this season.
While the Ladyjacks are not discounting the slow start, it has done little to dull their confidence. Senior infielder Lora Blackwell thinks fans will get a chance to see her team's potential when they begin playing in Nacogdoches. "Every team plays [better] when they're playing at home," she said.
There will be some big games against big-name teams this season, those primarily on the road, but as home games eventually do come around, the latest additions to the SFA Softball Complex will be on display. For instance, field lights, that will give the team the feasibility of playing home games at night for the first time.
Between now and then, 13 new players on the roster will be looking to cement their places in the lineup. With just four returning starters taking the field, some of the low outside expectations are understandable. Just, of course, not in the eyes of the woman who knows the program's talent best of all. The Ladyjacks' new coach is a believer that a lot of the junior college talent will adjust quickly. Her track record developing players in stops at TJC and Paris Junior College largely validate that belief.
And that record is nothing short of impressive. Dickson was actually the inaugural head coach of the TJC program where in just a couple years she took the Apache Ladies from non-existent to a conference championship. That team finished fifth in the nation in just her (and their) second season, bringing the program to near immediate national prominence.
Together with assistants Audrey Farfan and Mark Stein, Dickson will try to create success for another program now, albeit in a much different situation, and at the NCAA Division I level. SFA may not hit the 60-win mark that TJC did last year but Ladyjacks fans should be prepared for the possibility of immediate improvement.
"We think she can put SFA in a position to contend for Southland Conference titles every season,"
said SFA athletic director Robert Hill during his announcement of her hiring this past July.
It wont be long before we know if "every season" starts with this one.
Never miss the latest news from The Sawmill!
Join our free email list